CCoC Members! Check this out!
New Campaign for shopping local, just for our Members!
CUSHING CHAMBER MEMBER BUSINESSES:
Hi there Cushing Chamber Member Businesses!
We have a big announcement for you.
This year, we're celebrating Small Business Season™! Small Business Season is a global marketing initiative designed to bring awareness to how shopping local has a large positive impact on our community. Small businesses are your neighbors and friends. They provide over 60% of all new jobs and they are the first people we call upon to support local initiatives, nonprofits, and youth activities.
When they thrive, we thrive!
SHOP LOCAL CUSHING INITIATIVE:
As part of this initiative, we're challenging you to support the small businesses in our area that make our community one of the best around. We're asking you to make a small change in your spending habits for a big impact in our community this holiday season. Committing to switching just one thing you buy from an out of town business, can mean an increase of about 20% in revenue for our community. Imagine what we could do if everyone pledged to shop local Cushing, OK.
DECEMBER 8, 9, & 10, 2022 CUSHING CHAMBER SHOP LOCAL CHRISTMAS CAMPAIGNS:

Additionally, if you're a small business owner, be part of the Small Business Season festivities through our Shop Local Campaigns that will be happening Dec. 8 through 10. These dates will be dedicated to severe discounts at stores; "Black Friday" Type sales at our Member businesses; appetizers, drinks, refreshments, etc. served at your businesses while customers shop during a designated time frame; Businesses doing giveaways; Gift Card drawings for those that visit your stores; and much more!
For all the updated information on the Cushing Chamber Jingle Bell Days, click HERE to be taken to our JIngle Bell Days event page.
FRONT WINDOW SIGNAGE FOR MEMBER BUSINESSES:
By Nov. 14, We will be making 12 x 12 posters of this logo and bringing them to our participating Member businesses to hang in your front windows, so our community will know which stores/businesses are supporting Small Business Season TM Cushing, OK through the Cushing Chamber Campaign, and that YOUR business has taken the pledge and is 100% committed to our local small businesses and making this the very best Small Business Season.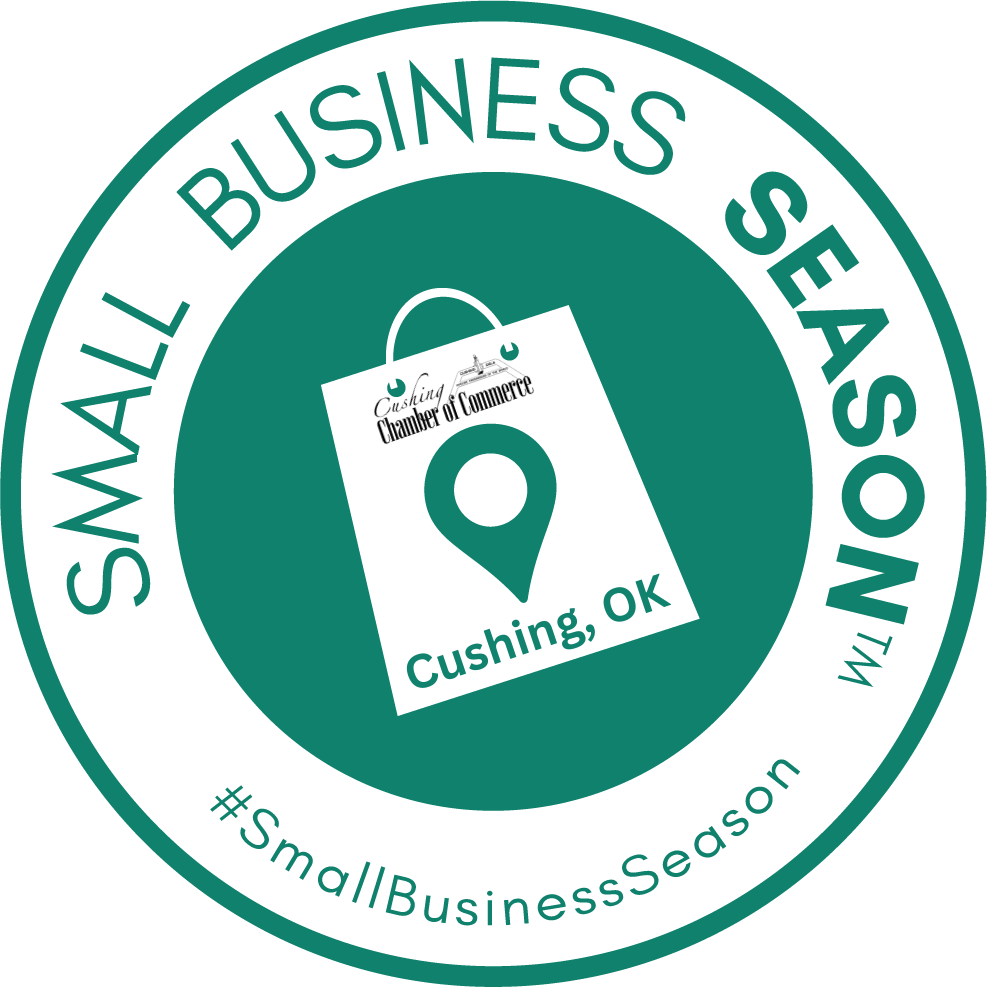 Ways you can help small businesses this holiday season:
Buy, dine, and visit small
Write reviews
Tell friends about your favorite places
Buy local gift certificates
Share posts about shopping local and your favorite businesses on social media
Check-in on social media when shopping, dining, and visiting local
Let's help our neighbors and start celebrating your Small Business Season commitment today!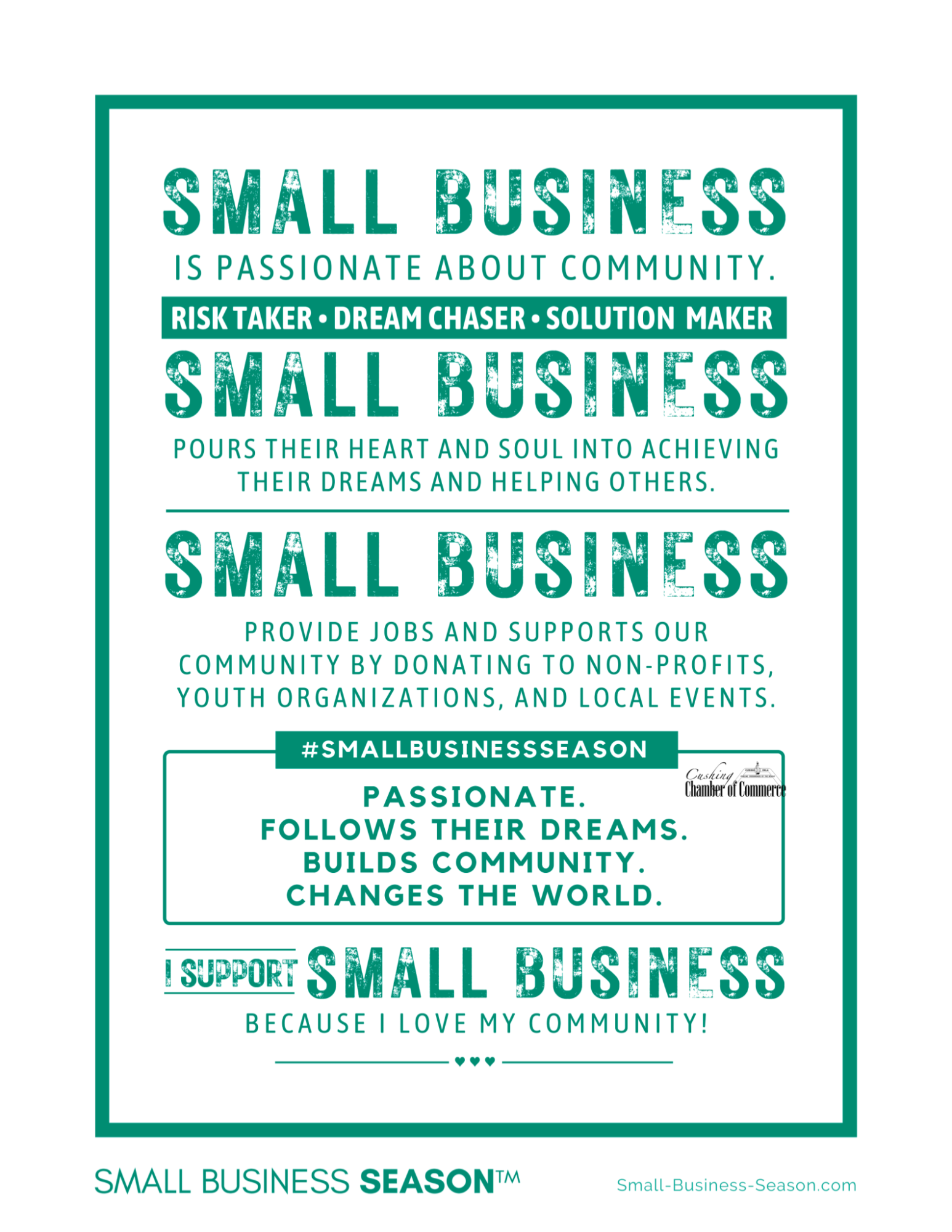 Images