Chick-Fil-A Express Popup is now looking for a motivated individual
Now hiring Starting pay $14-$16 hr.
Role Summary
As a member of the outside sales team, you will be the face of our brand. This will be an opportunity for you to live out our vision statement, "caring and influencing the lives of others far beyond the restaurant" by serving both the local community and neighboring communities.

Why apply for this job?
Competitive Starting Pay: $14-16
3 Day Work Week!!!!

Each month, the scheduled days will rotate.
Example:

Month 1: Mon, Tues, & Wed - 8AM-10PM
Month 2: Thurs, Fri, & Sat - 8AM-10PM

Enjoy 4 Day Weekends that always include Sunday off!

2 Free employee meals with each 10+ hour shift
Opportunities for personal and leadership development
No experience necessary, we'll teach you what you need to know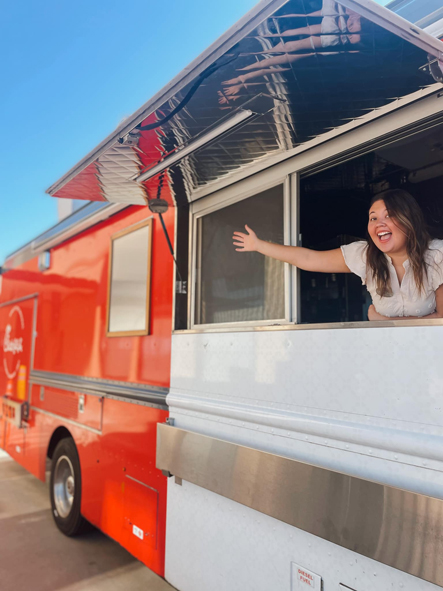 Responsibilities
Accurately take orders while on location with the food truck
Fulfill and deliver orders to guests efficiently
Ensure packaging, food presentation and quality matches CFA standards
Prepare, cook and present food safely, quickly and efficiently, meeting our standards
Assist in keeping facilities clean, hygienic and tidy, at all times
Play a positive role in serving customers by appropriately handling customer issues and providing next-level customer care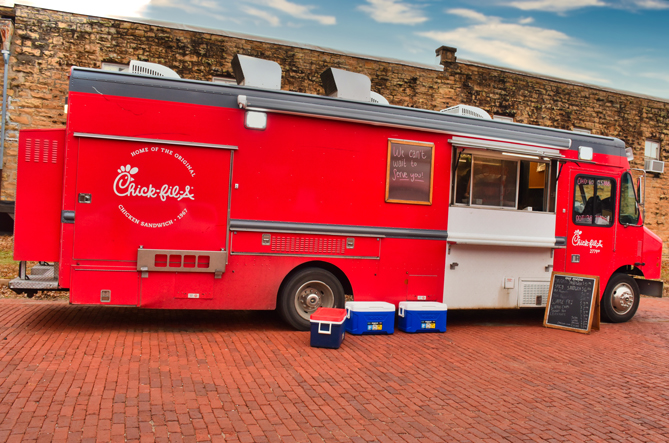 What You Bring to the Job
Must be at least 18 years old
Able to lift 30-50 lb. on consistent basis
A positive, outgoing attitude with strong verbal communication skills
A detail-oriented passion to serve and care for guests, even the difficult ones
A commitment to work hard, be dependable and on time, contribute to the team, and represent the Chick-fil-A brand well
What makes a job with Chick-fil-A different?
You can work almost any job, but at Chick-fil-A, you work for one of the fastest-growing, most recognizable brands in customer and food service. At Chick-fil-A, you can learn valuable business and people skills, be part of a fun team, and truly care for the communities we serve.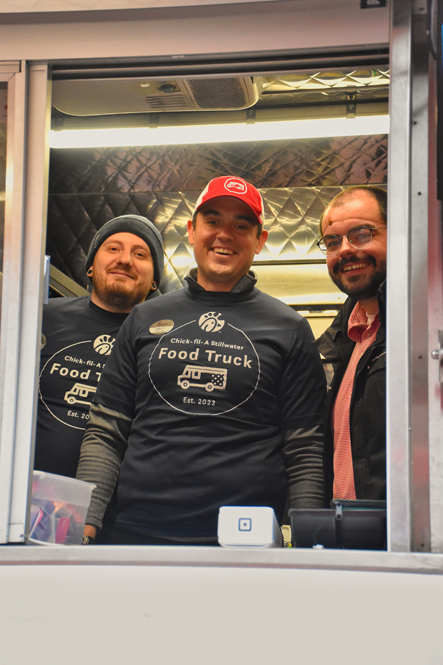 We care about our team, which is why all Chick-fil-A restaurants are closed on Sundays to provide a day off to spend with family and friends. As part of our team, you have the opportunity to apply for scholarships to fund your continuing education.
The best part is, if you bring an enthusiastic and positive attitude, we'll teach you what you need to know. Apply today!
Compensation: $14.00 - $16.00 per hour
We are an equal opportunity employer and all qualified applicants will receive consideration for employment without regard to race, color, religion, sex, national origin, disability status, protected veteran status, or any other characteristic protected by law.
A job at Chick-fil-A is more than just a job. It's a stepping-stone to a successful future in the world of business. Here are some of the great benefits of working at Chick-fil-A of Stillwater:
Competitive Pay
Along with a competitive paycheck, you will work in a nurturing environment where you will learn valuable business and people skills.
Flexible Hours
You probably have commitments to your family, friends, school or sports teams. We will try to arrange your work schedule around them.
Closed Sundays
All Chick-fil-A restaurants are closed on Sundays so you can have a day off to spend with family and friends.
No Experience Is Necessary
We are looking for friendly, enthusiastic people who enjoy serving customers. We will teach you everything else you need to know.
College Scholarships
At Chick-fil-A, we believe everyone deserves an education. We offer College Scholarships to eligible employees who qualify.