Concrete Delivery Driver / Mixer-Driver (Class A or B CDL)
Stillwater, OK $2,000 Sign-On Bonus
The Dolese Promise is built on a foundation of integrity driven by our passion for quality, safety, and reliability. We are one of Oklahoma's most respected employee-owned companies because of our people and our values. We strongly believe in positively impacting our communities through our products, our actions, and our financial support.
Being a part of the Dolese team affords a unique opportunity to join an organization that rewards its owners through profit sharing. Our employees are one of our most important resources, which is why we promise to deliver.
Dolese Delivers: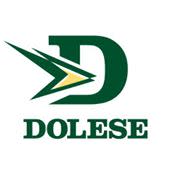 Stable Foundation
Treat with Respect
Safe Environments
Employee Focus
Starting Pay: $18.50 - $21.00hr Plus Overtime after 40hrs
Sign-On Bonus: $2,000
Full Benefits: Medical, Dental, Vision, Profit Sharing, 401K Match & more!
No Professional Driving Experience Required
Drivers receive hands-on training upon hire.
Local Driving Job, Home Each Day
Employee Focused Culture
JOB SUMMARY:
Responsible for the safe driving and efficient delivery of concrete to industrial, commercial, and residential construction job sites.
KEY RESPONSIBILITIES / ESSENTIAL FUNCTIONS:
Operate and drive a ready mix truck in a safe and efficient manner adhering to the Department of Transportation (DOT) and Dolese Bros. Co. rules and regulations
Perform daily, weekly, and 100-hour preventative maintenance, record and inspection on vehicles to include fueling, cleaning, tire/light inspection, checking and adding fluids as needed
Perform pre-trip and post-trip inspections
Complete and maintain a DOT Daily Log Book
Communicate, understand and direct workers verbally either directly, through two-way radio or hand signals
Visually inspect the consistency of concrete in mixer
Assist in training of co-workers as needed
Maintain good customer relations by acting in a professional and courteous manner
Continuously follow all safety rules and work in safe and efficient manner
QUALIFICATIONS:
Must possess a Class A or Class B CDL license
Must have a clean and safe driving record.
Maintain an active DOT qualification
Ability to perform well in a "TEAM" environment
Self-motivated and ability to work without direct supervision
Ability to perform sustained overhead reaching
Ability to work in areas with the potential for high noise levels
Ability to tolerate working at heights up to 12 feet
Ability to work near, around or on light or heavy

equipment
PHYSICAL REQUIREMENTS
Able to work up to 16 hours, with a maximum driving time per day of 11 hours and able to work according to DOT Hours of Service Regulations.
Lift objects of various dimensions and up to 100lbs. of weight frequently
Ability to repeatedly climb stairs and climb ladders
Ability to repeatedly balance, bend from the trunk, crawl, kneel, push and pull objects
Ability to use vibration tools frequently
Ability to tolerate working outdoors in all environmental temperatures and weather conditions.
Ability to reach, squat and tolerate prolonged standing / walking / sitting
Ability to repeatedly walk on uneven surfaces
EEO Statement:
We consider applicants for all positions without regard to race, color, religion, sex, national origin, age, genetics, marital or protected veteran status. Dolese provides 'reasonable accommodations' to qualified individuals with disabilities in accordance with the American with Disabilities Act and applicable state and local laws. If you need a reasonable accommodation in order to complete the application process please contact the Human Resources Director.
Images
Additional Info
Job Type : ""
Job Function : ""