Indian Electric Cooperative is hiring Member Services Clerk
Full-Time Position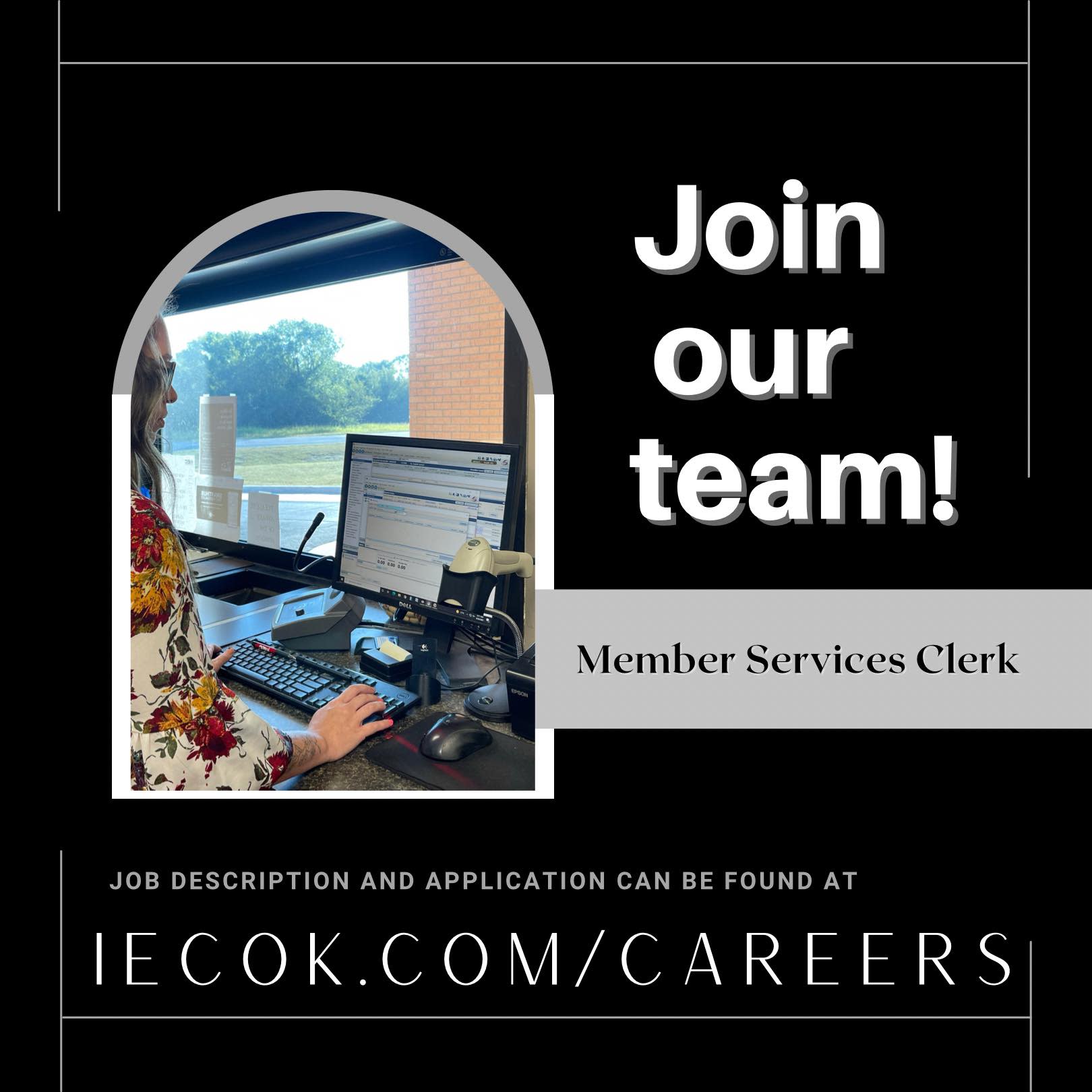 Are you our next Member Services Clerk? IEC provides a great opportunity for career growth, plus:
* Medical insurance for the entire family at no cost to the employee.
* Vision, dental and life insurance
* Disability, accident insurance
* Telemedicine
* Flexible Spending Account
* AirMedcare
* 401(k) matching
* Retirement Security Plan
* Employee assistance
* Access to legal services
* Paid time off
* Statewide and national network with
continuing education and support
* Credit union membership
* On-site gym
Images
Additional Info
Job Type : ""
Job Function : ""