Multiple Positions Available
Starting rates up to $13
NOW HIRING!!!
Work is more fun with friends.

We're looking for new team members to join our crew!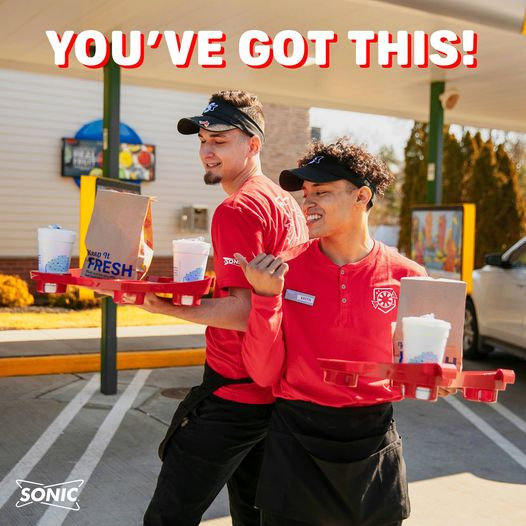 CUSHING SONIC DRIVE-IN NOW HIRING FOR ALL POSITIONS,
STARTING RATES UPTO $13.00 AN HOUR FOR CREW + $500 SIGN ON BONUS WITH RESTRICTION, STOP BY TODAY AND APPLY IN PERSON. STATE ON YOUR APPLICATION YOUR AVAILIBILITY AS WE ARE HIRING FOR MUTIPLE POSITIONS AND HOURS!
705 E. Main St. Cushing, Ok
Images
Additional Info
Job Type : Full-Time
Job Function : Customer Service, General