Part-Time Employment Opportunity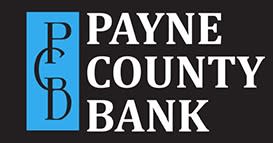 Payne County Bank has a part-time employment opportunity available at our Perkins locations. Minimum work hours would be 10:45 am - 2:15 pm, four days a week, 7:15 am - 6:15 pm one day a week and three Saturdays a month 7:15 am or 7:45 am to Noon. Opportunity for additional weekly and Saturday hours covering vacations, etc.
Apply at the Payne County Bank Main Location at 202 S. Main Street, Perkins, OK or call us at 405-547-2436.
Images