Rig Floorhand on Casing Pulling Unit
NOW HIRING $19/HR PLUS BENEFITS!!!!
RIG FLOORHAND ON CASING PULLING UNIT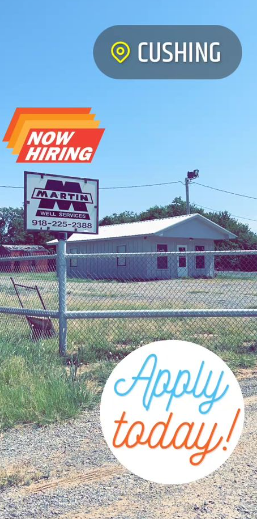 NOW HIRING
-must pass drug test. Starting pat at 19/Hr plus benefits. Will train!Please call (918) 225-2388 and leave voicemail if no answer and your call will be returned shortly, if no voicemail is left there will be no calls returned due to don't know who is calling. Please no Private messages-if interested, questions or would like to fill out a application please feel free to call that number listed

Images
Additional Info
Job Type : ""
Job Function : ""