We are looking for LINE COOKS!
Come join our Crew!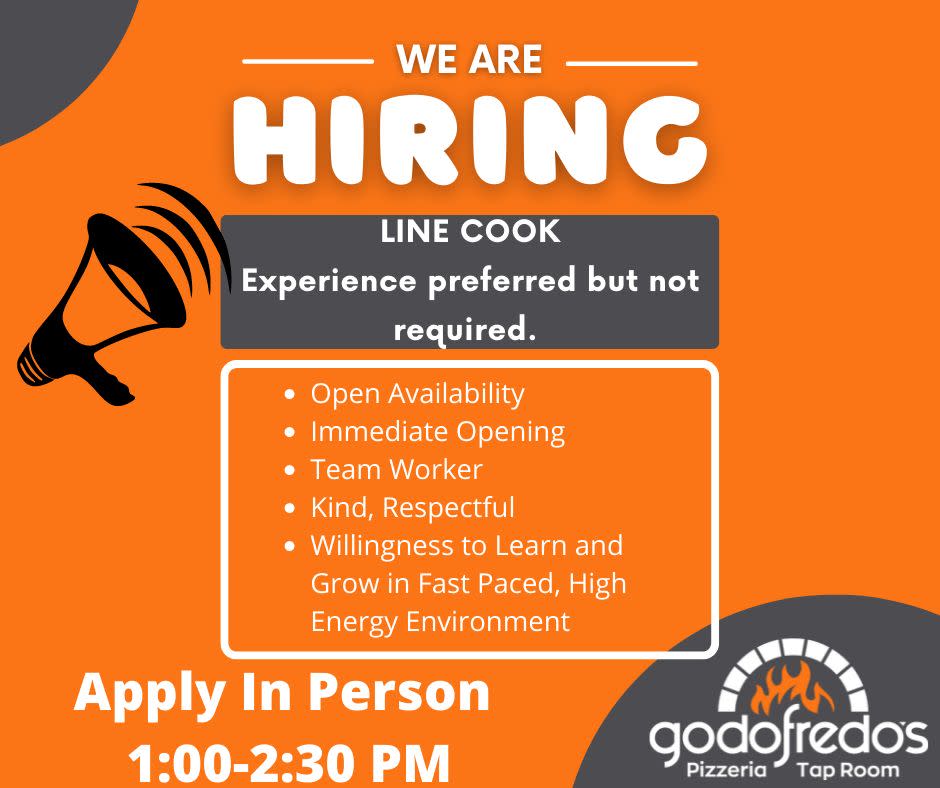 We are looking for the next member of our team for back of the house!
Applications available at Godofredo's Pizzeria & Tap Room at 209 E Broadway!
We look forward to meeting you. Please stop by anytime between 1 PM - 2:30 PM to apply/submit resume.
Images
Additional Info
Job Type : ""
Job Function : ""