Medicare by Lee Roy Kalka
About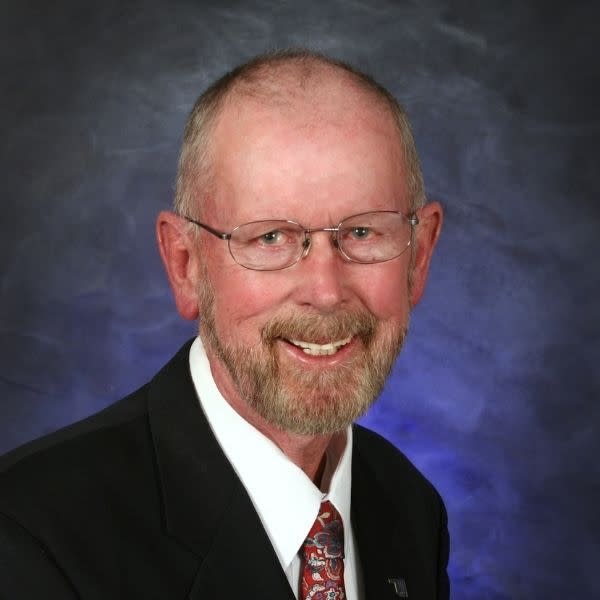 Lee Roy Kalka
𝐈 𝐚𝐦 𝐋𝐞𝐞 𝐑𝐨𝐲 𝐊𝐚𝐥𝐤𝐚, 𝐈 𝐰𝐢𝐥𝐥 𝐛𝐞 𝐚𝐬𝐬𝐢𝐬𝐭𝐢𝐧𝐠 𝐲𝐨𝐮 𝐰𝐢𝐭𝐡 𝐚𝐥𝐥 𝐲𝐨𝐮𝐫 𝐌𝐞𝐝𝐢𝐜𝐚𝐫𝐞 𝐧𝐞𝐞𝐝𝐬. 𝐅𝐫𝐨𝐦 𝐬𝐭𝐚𝐫𝐭 𝐭𝐨 𝐟𝐢𝐧𝐢𝐬𝐡 𝐚𝐧𝐝 𝐚𝐧𝐲 𝐪𝐮𝐞𝐬𝐭𝐢𝐨𝐧𝐬 𝐲𝐨𝐮 𝐦𝐢𝐠𝐡𝐭 𝐡𝐚𝐯𝐞 𝐚𝐥𝐨𝐧𝐠 𝐭𝐡𝐞 𝐰𝐚𝐲! 𝐖𝐢𝐭𝐡 𝐭𝐢𝐦𝐞𝐬 𝐜𝐡𝐚𝐧𝐠𝐢𝐧𝐠 𝐈 𝐡𝐚𝐯𝐞 𝐝𝐞𝐜𝐢𝐝𝐞𝐝 𝐭𝐨 𝐜𝐫𝐞𝐚𝐭𝐞 𝐭𝐡𝐢𝐬 𝐩𝐚𝐠𝐞 𝐟𝐨𝐫 𝐞𝐚𝐬𝐞 𝐨𝐟 𝐚𝐜𝐜𝐞𝐬𝐬 𝐣𝐮𝐬𝐭 𝐟𝐨𝐫 𝐲𝐨𝐮! 𝐀𝐥𝐭𝐡𝐨𝐮𝐠𝐡 𝐈 𝐚𝐦 𝐚 𝐟𝐚𝐜𝐞-𝐭𝐨-𝐟𝐚𝐜𝐞, 𝐢𝐧-𝐩𝐞𝐫𝐬𝐨𝐧, 𝐡𝐚𝐧𝐝𝐬𝐡𝐚𝐤𝐢𝐧𝐠 𝐤𝐢𝐧𝐝 𝐨𝐟 𝐦𝐚𝐧, 𝐭𝐡𝐢𝐬 𝐩𝐚𝐠𝐞 𝐚𝐥𝐥𝐨𝐰𝐬 𝐦𝐞 𝐭𝐨 𝐡𝐞𝐥𝐩 𝐨𝐭𝐡𝐞𝐫𝐬 𝐚𝐬 𝐰𝐞𝐥𝐥. 𝐅𝐞𝐞𝐥 𝐟𝐫𝐞𝐞 𝐭𝐨 𝐥𝐨𝐨𝐤 𝐚𝐫𝐨𝐮𝐧𝐝 𝐭𝐡𝐞 𝐩𝐚𝐠𝐞 𝐚𝐬 𝐰𝐞𝐥𝐥 𝐚𝐬 𝐦𝐲 𝐰𝐞𝐛𝐬𝐢𝐭𝐞, 𝐚𝐬𝐤 𝐚𝐧𝐲 𝐚𝐧𝐝 𝐚𝐥𝐥 𝐪𝐮𝐞𝐬𝐭𝐢𝐨𝐧𝐬 𝐬𝐨 𝐈 𝐜𝐚𝐧 𝐚𝐬𝐬𝐢𝐬𝐭 𝐲𝐨𝐮, 𝐚𝐧𝐝 𝐟𝐞𝐞𝐥 𝐟𝐫𝐞𝐞 𝐭𝐨 𝐜𝐚𝐥𝐥 𝐨𝐫 𝐬𝐜𝐡𝐞𝐝𝐮𝐥𝐞 𝐚𝐧 𝐚𝐩𝐩𝐨𝐢𝐧𝐭𝐦𝐞𝐧𝐭 𝐢𝐟 𝐲𝐨𝐮 𝐰𝐢𝐬𝐡. 𝐌𝐲 𝐠𝐨𝐚𝐥 𝐢𝐬 𝐭𝐨 𝐝𝐢𝐫𝐞𝐜𝐭, 𝐡𝐞𝐥𝐩, 𝐠𝐮𝐢𝐝𝐞, 𝐚𝐧𝐝 𝐫𝐞𝐚𝐬𝐬𝐮𝐫𝐞 𝐲𝐨𝐮 𝐭𝐡𝐚𝐭 𝐲𝐨𝐮 𝐚𝐫𝐞 𝐝𝐨𝐢𝐧𝐠 𝐭𝐡𝐢𝐧𝐠𝐬 𝐩𝐫𝐨𝐩𝐞𝐫𝐥𝐲 𝐚𝐬 𝐰𝐞𝐥𝐥 𝐚𝐬 𝐦𝐚𝐤𝐢𝐧𝐠 𝐭𝐡𝐞 𝐜𝐨𝐫𝐫𝐞𝐜𝐭 𝐝𝐞𝐜𝐢𝐬𝐢𝐨𝐧𝐬! 𝐒𝐨 𝐡𝐚𝐯𝐞 𝐚 𝐥𝐨𝐨𝐤 𝐚𝐫𝐨𝐮𝐧𝐝 𝐚𝐧𝐝 𝐰𝐞𝐥𝐜𝐨𝐦𝐞 𝐭𝐨 𝑴𝑬𝑫𝑰𝑪𝑨𝑹𝑬 𝑩𝒀 𝑲𝑨𝑳𝑲𝑨!
.
𝑴𝑬𝑫𝑰𝑪𝑨𝑹𝑬 𝑩𝒀 𝑲𝑨𝑳𝑲𝑨
(𝟗𝟏𝟖) 𝟐𝟐𝟑-𝟓𝟏𝟎𝟔
Check out our website to schedule an appointment, or just give us a call or stop by our office!
Free Consultations! We want to help you and/or your family. We know that Medicare can be confusing and a struggle; let us help. Deadlines are fast approaching so make your appointment today and let's make this process as easy as 1, 2, 3!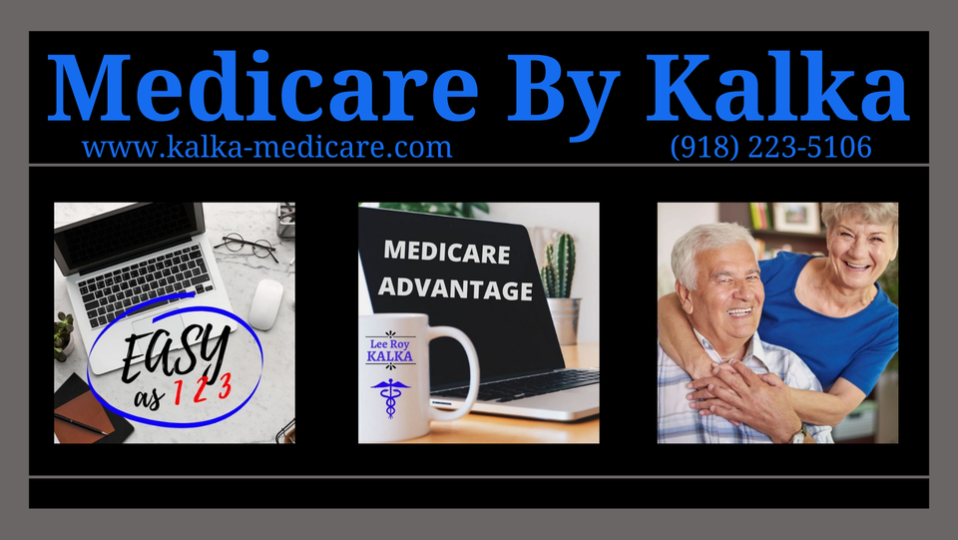 My 30 years of experience allows me to walk you through the whole Medicare process, swift and smooth, top to bottom. I specialize in choosing the right plans that fit you personally as well as making sure you understand your benefits fully. I have access to major companies which allows you to exclusively gain access as well. I offer genuine, face-to-face appointments as well as provide you service without you having to leave the comfort of your home. The choice is yours, but you must act fast because our deadline is approaching.
I can help with:
Medicare Advantage Plan
-Medicare Made Easy-
Zero Premium, Dental, Vision, Hearing & Doctor Office Visits.
Medicare Supplement
Feel Secure By Being Able To Pick The Doctor And Hospital Of Your Choice!
Prescription
Drug Plan
Allow Me To Find The Plan That Is Right For You. Based On Your Needs.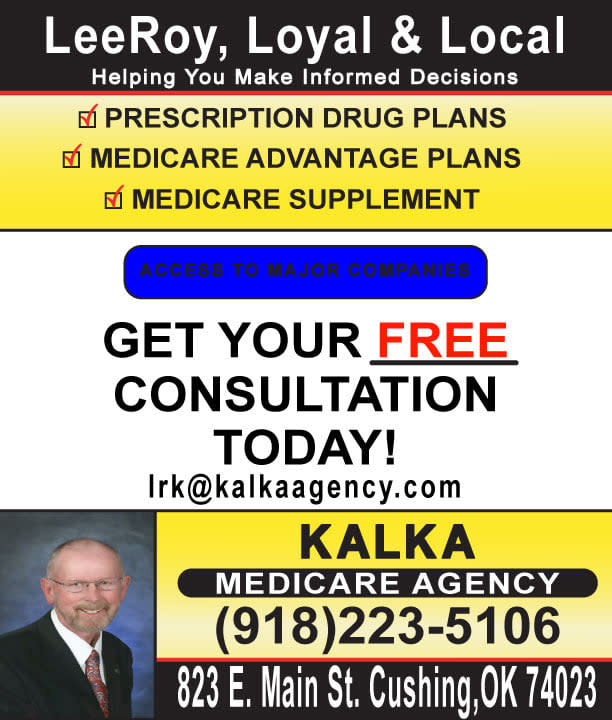 Additional Info
Access To Major Companies, such as:
Mutual of Omaha
Aetna
United Healthcare
Blue Cross Blue Shield
And Many, many more!
Images