Oklahoma Corridor Magazine
Categories
Press/Publications/Radio
About
Oklahoma Corridor Magazine is a monthly publication that will be packed with "feel good" stories about the places, happenings and unique character of the 20+ cities and citizens along the area known as the
"Oklahoma Corridor". Our mission is to promote shopping and living in this area.
We offer affordable full-color advertising for target marketing your business to the customers in your area. Give us a call to see how we can help you reach your present and future customers by advertising in the
Oklahoma Corridor Magazine!
MONTHLY FEATURES
Delilah's Dilemmas
by Diane Brown
Notes on the Corridor
by Rick Reiley
Pastor Paul's Passages
by Paul Ragle
Kids on the Corridor
by Jeree Milligan
Recipes Along the Corridor
by Jeree Milligan
Corridor Calendar
Coming Soon
Classified Advertising
Monthly Birthdays and Anniversaries
Owner/Advertising Director:
Trudy Evans

Graphic designers:
Jeree Milligan
Cheryl Payne
Download our media guide brochure: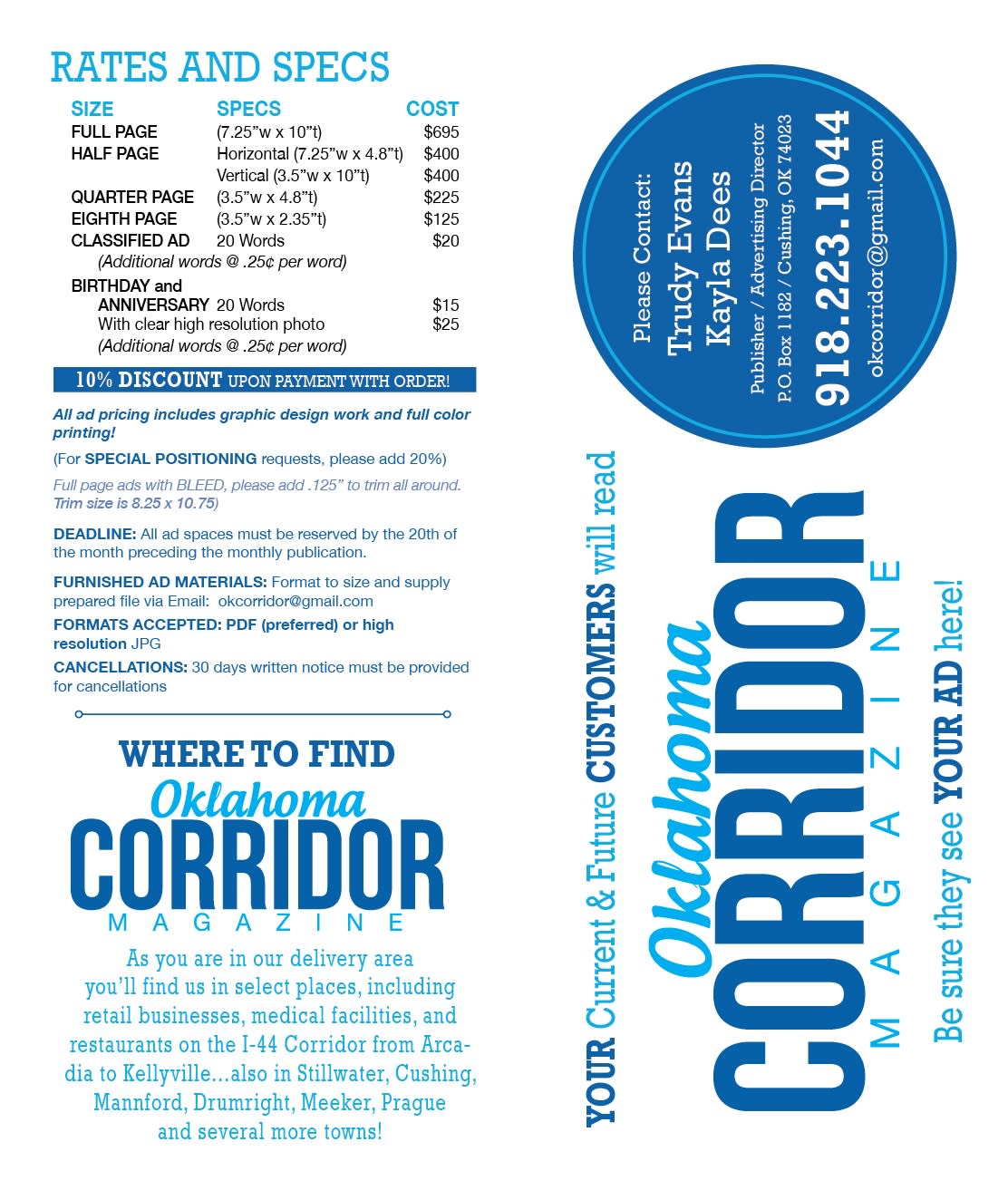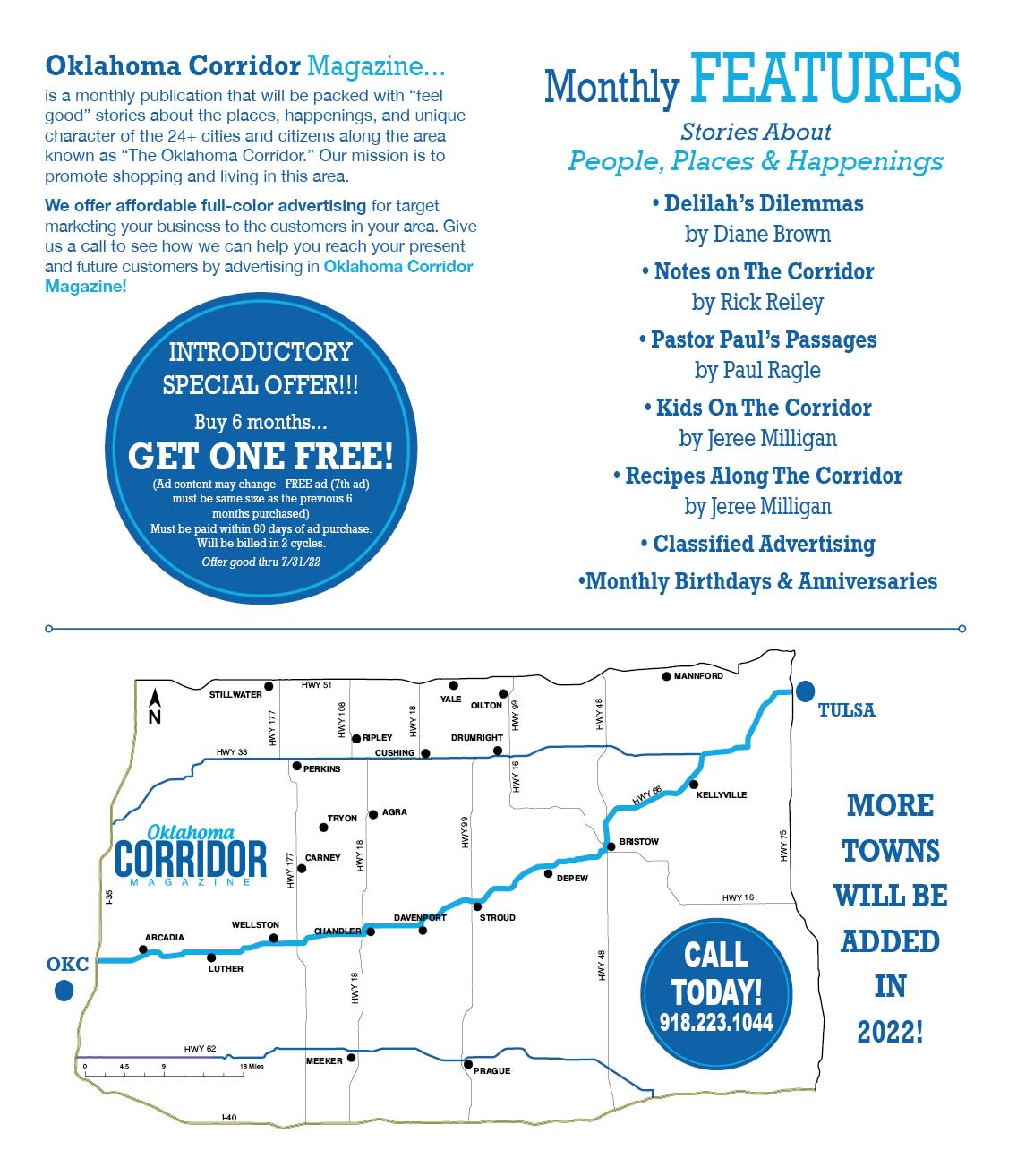 The Corridor magazine is published by The Corridor Magazine LLC

Publisher............................. Trudy Evans
Assistant to Publisher...........Kayla Dees
Advertising.......................... Trudy Evans
Kids on The Corridor .......... Jeree Milligan - corridorkids@gmail.com
Corridor News..................... Jeree Milligan - corridornews@gmail.com
Editorial Advisory: Jeree Milligan, Rick Reily, Diane Brown, Pastor Paul Ragel, Alana Owens, Allison Eldredge
Additional Info
Check out our Monthly Digital Corridor Magazine Here!
Or, pick up a hard copy of our Monthly Corridor Magazine at a newsstand near you! Check out our website for all locations that host our Corridor Magazine!