Spoken Creation LLC
Categories
Broadway District Holistic Health Shopping & Specialty Retail
About

Located at 221 N. Cleveland Ave. Cushing, OK 74023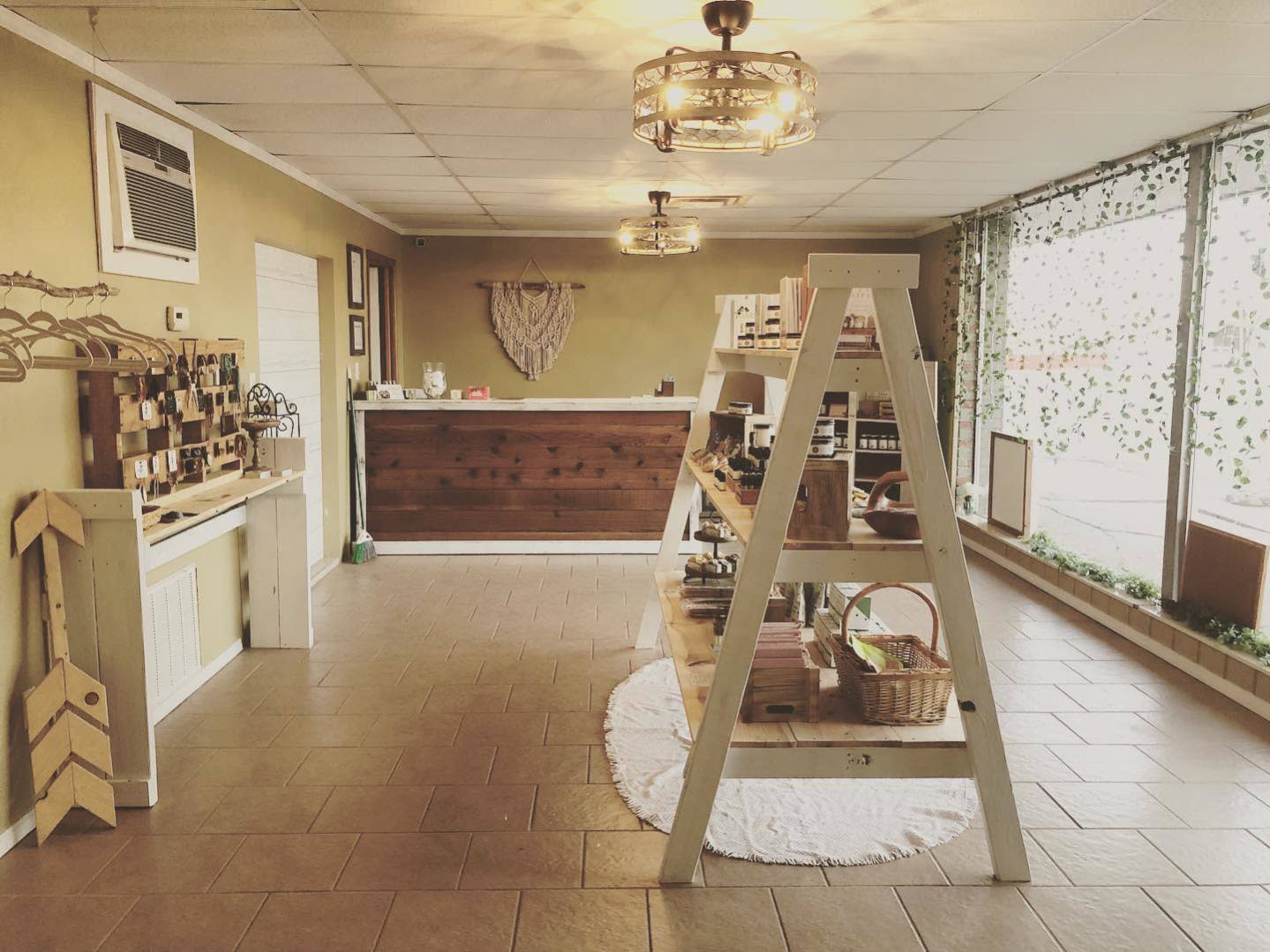 Ingredients Matter because YOU Matter and Friend, You are too precious to poison.
Toxin Free Body & Home, Natural Wellness, Real Food & Allergy Friendly Snacks, Handmade Accessories & More.
ALWAYS Made in America.
Spoken Creation was created with a mission. A mission to offer Toxic Free product availability while building community and supporting small American Farmers and businesses. There are over 1300 Toxins in cosmetics ALONE that are BANNED in other countries. Our Food Industry is riddled with artificial & toxic ingredients. We hope to point people back to our roots with Quality products made with Natures ingredients that were created For Us . By doing so, the result is decreasing body burden from toxins, and minimizing waste where possible. We have the highest standards for what ingredients are in the products we carry and will not compromise on them.
Created On Purpose - With Purpose
We believe God with his Spoken Word created all of Nature.. (Genesis 1, 2, & 9, The Book of Job, Acts 10)
Sun, Moon, & Stars, Clouds & Oceans, Herbs & Trees, Vegetables & Fruits, Valleys & Mountains, Dirt & Stones, Mammals, Fish, & Birds... ALL of Nature!
We believe he created each one specifically for our benefit (to nourish our bodies, focus our minds, encourage our spirits, and sustain us holistically, just as scripture shares was his purpose in Genesis 1 and again in Genesis 9) and for His Glory. Have you Ever notice how many of natures foods LOOK like the part of the body they nourish and heal?

Most importantly, we believe that of all of his Spoken Creations YOU & ME - WE are his most valued and cherished, created On Purpose With divine potential & purpose, carefully crafted with his hands. Every life is precious, and therefore, You are too precious to poison.

We as humans were given authority over the earth, (Genesis 1:27 - 31) and with that comes great responsibility of True Stewardship with all he has created including our bodies, our families, our communities, and our world.
Gardening was the very first job God created, (Genesis 2:5) and how we care for his spoken nature is vital in how we garden, farm, and work with our hands.

We believe Ingredients Matter! A Healthy Home and Spiritual Wellness comes from the Natural things that God created. The toxic chemicals allowed in our foods, medicines, and skincare is appallingly harmful. Changing the world starts in your home FIRST. Lets get back to our roots!

We believe that we as One Nation Under God and blessed by HIM must take care of one another during these unprecedented times. We want to support our fellow small businesses, therefore, The brands we choose to carry are ALWAYS Made In America.

At Spoken Creation, you will find products that are carefully picked to promote stewardship of the Body, Mind, and Soul.
Additional Info
Ingredients Matter because YOU Matter and Friend, YOU are too precious to poison.
Come see us inside TIKI HUT, at 221 N. Cleveland Ave. Cushing, OK
Or give us a call: (405) 240-6856
Check out our website: www.spoken-creation.com
Images