2023 Cushing Chamber Annual Christmas Parade
Saturday, December 9, 2023
Description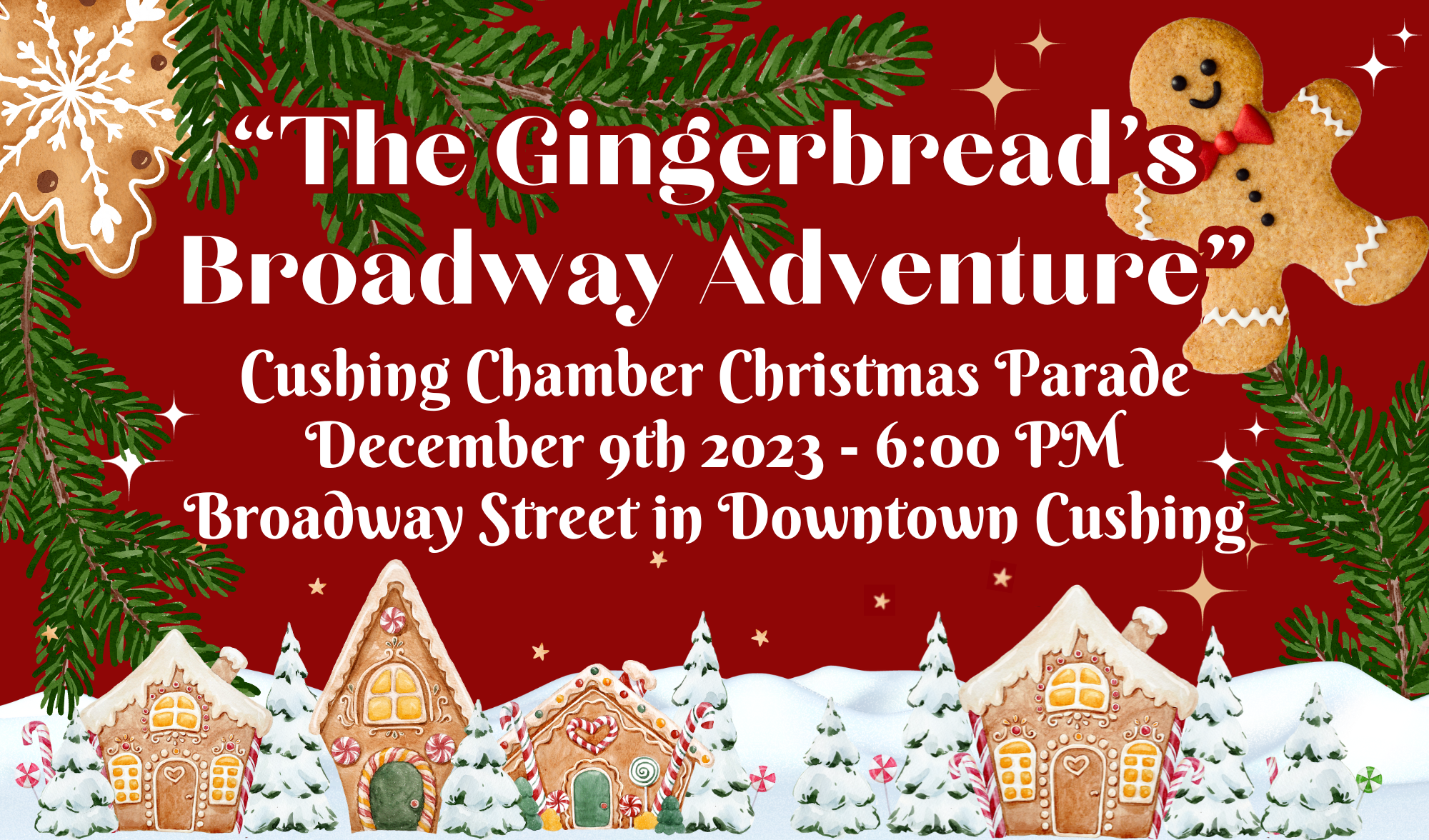 2023 CUSHING CHAMBER CHRISTMAS PARADE
Presented By: Walker Companion Services, LLC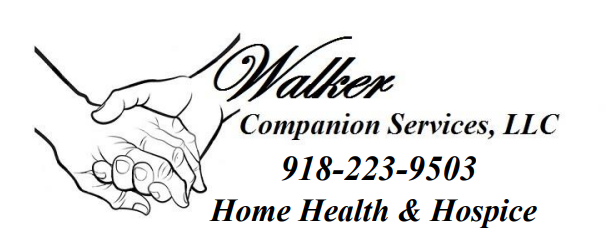 THEME: "THE GINGERBREAD'S BROADWAY ADVENTURE"
THE PARADE STARTS AT 6:00 P.M. SHARP
DATE: DECEMBER 9th, 2023
LOCATION: IN THE BROADWAY DISTRICT ON BROADWAY STREET, HEADING EAST FROM DEPOT STREET TO STEELE AVE.
PARADE ENTRY COST: FREE!
PLEASE DO NOT CLICK THE "REGISTER" BUTTON ON THIS PAGE FOR PARADE ENTRIES; That is only for our members to be able to register their sponsorships.
Please click the button below for online entry form submission:
You will receive an automatic confirmation email when your entry has been submitted online.
TO DOWNLOAD A HARD COPY OF THE PARADE ENTRY FORMS, PLEASE CLICK HERE:
Submit hard copies to:
Tracy@cushingchamber.org or drop them off/mail the completed forms: 1301 E. Main Street Cushing, OK 74023
HARD COPIES ARE ALSO AVAILABLE IN OUR VISITORS CENTER OF OUR OFFICE 24/7, 1301 E. Main Street. Please feel free to stop by at any time to pick one up! You can also slide completed forms under our office door at any time that the main office is closed.
FORMS ARE DUE AT THE CHAMBER OFFICE BY DECEMBER 4, 2023!
LINE-UP WILL BE MADE BY DEC. 8, 2023.
IT'S TIME TO SUBMIT YOUR 2023 CUSHING CHAMBER CHRISTMAS PARADE ENTRIES!
Let's see your favorite Christmas Gingerbread! Theme is suggestive; you can do whatever you want with your parade entry! Except, of course, have Santa in your entry; we have already contacted the North Pole and have him BOOKED. Mrs. Claus even called us to confirm. Sorry! 🤶🎅
Santa Trophies are UP FOR GRABS! There will be 1st & 2nd place trophies for rolling entries; 1st and 2nd place trophies for walking entries; the majestic Mayor's Choice Santa Trophy; and the Fabulous Chamber Santa Trophy!
The Grand Marshall of the 2023 Christmas Parade will be announced SOON so stay tuned for that announcement in the coming weeks!
Please fill out the forms and submit. You can fill it out here on this event calendar page through the below; download and print a hard copy through the link, below; or pick up a hard copy in our front foyer that is open 24/7; or call us to email you the forms at 918-225-2400.
PARADE ROUTE:
The parade will start at Central Ave. and go east to Steele Ave. on Broadway Street in the Broadway District.
CUSHING CHAMBER MEMBERS: SPONSORSHIPS ARE OPEN. Help support the CCoC Annual Christmas parade and/or our #SmallBusinessSeason #ShopLocalCushingOK Christmas Campaigns! Click the black Register button on this page to sign up for sponsorships. Please give the Chamber office a call at 918-225-2400 to discuss. Please help support this fantastic community event! NOTE: 11/13/23: Posters have already been produced and spread throughout Cushing, so this marketing opportunity has passed. But, there are plenty of great marketing/advertising opportunities for your business with the annual Christmas Parade!
---
THANK YOU to our 2023 Annual Christmas Parade SPONSORS:
Sponsors
Christmas Shop Local Cushing BUNDLE Sponsor
Christmas Parade Sponsor
Christmas Parade Supporter Sponsor
Silver Christmas Parade Sponsor
Pricing
PARADE ENTRIES ARE FREE.
Registration forms, the Insurance Liability form, and the Rules and Regulations MUST be signed and dated in order for your parade entry to be accepted.
Broadway Street moving East in the Broadway District
Broadway Street



Cushing

,

OK

74023

United States



Saturday, December 9, 2023
Parade starts at 6 PM SHARP Parade route starts at Seay St. and moves east, turns North onto Steele Ave. and then turns west onto Moses St.