Juvo Web
Categories
Telecommunications Computer Service/Sales Computers & Telecommunications
About
Business Hours: Mon-Fri 9am-5pm
Juvoweb is a web development company that strives to serve its clients by providing quality design and innovative web solutions. We develop beautiful websites to faithfully represent your brand, serve your visitors well, and target your key conversion goals. Our team of professional designers and developers craft each website from scratch. The result is a website you'll love and will be proud to send people to. All of our websites come equipped with our easy-to-use content management system. You won't have to worry about how that next content edit is going to get made.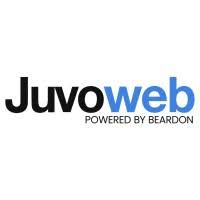 Our team has a diverse set of skills that is backed by individuals who love what they do. You'll be surprised by what we can accomplish for you, and refreshed by our transparency and passion to see your project to completion. We built our business from the ground up to be driven by our love for what we do. We've found that when we follow our goal of taking care of our customers, that profitability and growth follow. You may have a specific project in mind, or you may need a technical partner you can trust to navigate you through technical waters. Contact us and talk directly with the people who will work with you to find a solution that's best for you.
Additional Info
Your branding represents you, your identity, and your business. Logos are more than a creation of shape, color, and typography. It speaks about you. A unique logo can not only tell a story about your business but it will make you stand out from the rest of the competition. Our goal is to create the visual communication of the company that you love, but also reflect your company value. Hire a professional to create the visuals that represent you.
Images