CCoC "Toast To Broadway" Ladies Night Out
Thursday, August 18, 2022 (5:30 PM - 9:00 PM) (CDT)
Description
CUSHING CHAMBER
"TOAST TO BROADWAY"
BROADWAY DISTRICT LADIES NIGHT OUT
AUGUST 18, 2022 - 5:30 PM - 9 PM - BROADWAY DISTRICT OF DOWNTOWN CUSHING
PRIVATE SHOPPING EVENT FOR ATTENDEES - LIMITED TICKET RESERVATIONS AVAILABLE!
WE ARE SOLD OUT! THANK YOU FOR YOUR SUPPORT OF THE BROADWAY DISTRICT!
STAY TUNED.....
ANOTHER CUSHING CHAMBER LADIES NIGHT OUT WILL BE COMING UP THIS FALL 2022!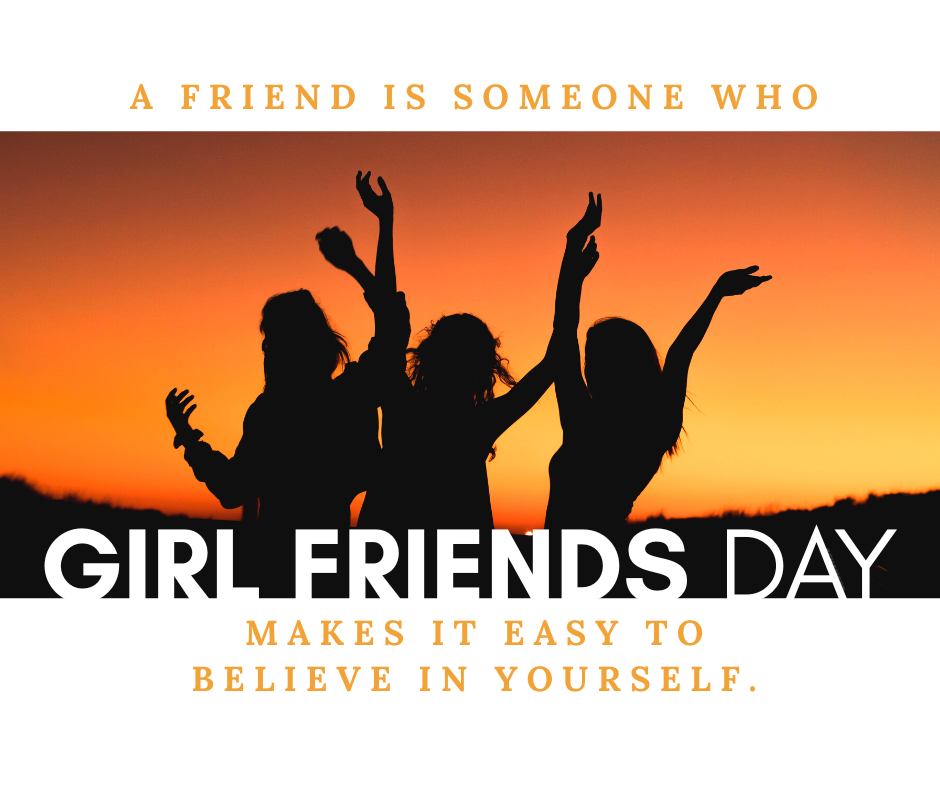 Ladies, LET'S GO SHOPPING!
Support our Broadway District businesses by participating in the Inaugural Cushing Chamber "TOAST TO BROADWAY" Ladies Night Out! This is a private shopping event for you and your Girl Friends & family! Gather your girlfriends and make plans to have a FABULOUS night out in the Broadway District! Some participating businesses will have MAJOR sales going on; some will have free taste test appetizers and/or drinks while you shop; some will have fun, short games to play to get to know the businesses' crew and the services they offer! SEVERAL will have giveaways for you to enter as you shop! End the night at Godofredo's Tap Room with a night cap and gift card drawings! The Ladies Night Out grand prize is a Gift card tree... You won't want to miss your chance at THIS kind of tree! 💲💳🌳
This is going to be an amazing night of supporting our local Broadway District of Downtown Cushing AND getting out with your family and friends after the first week of school for the kiddos! Mommas, you need a BREAK! ALL of our local ladies need a BREAK! It's been a tough week....a tough couple of years.... So let's get together and have some FUN, in the #BroadwayDistrict!, while also supporting our local small businesses in the #BroadwayDistrict! This is a private event for attendees with limited ticket reservations available, so get yours today before they sell out!
EVENT SCHEDULE:
Pick up your first gift bag with your coupon book at Greenlife Planet. In the Coupon Book will be a map of all the participating businesses AND coupons to use at each participating business in the Broadway District. Enter into drawings at select businesses along your shopping route and use your coupons for the sales! OR they could be a coupon to get that special margarita at a participating Broadway District business! Ending will be at 9 pm at Godofredo's Pizzeria & Tap Room, where BIG drawings will happen! Must be present to win!
BUSINESSES THAT ARE PARTICIPATING AND THE SPECIALS THEY WILL BE HAVING ON LADIES NIGHT OUT (MUST HAVE COUPONS FROM COUPON BOOK IN ORDER TO PARTICIPATE!):
Greenlife Planet: Start your Ladies Night Out Shopping adventure at Greenlife Planet! FREE MIMOSAS & APPETIZERS as soon as you hit the door... SALES throughout the store! Coupon in coupon book will be 20% off your next visit!
Copper Penny Trading Company & Backroom Cafe: Free refreshments & drinks - GIVEAWAY DRAWING: sign up to WIN a Myra bag, wallet, and key chain! Free bracelets for all Ladies Night Out participants. Coupons in your coupon book will be for the drawing and second coupon will be for your FREE bracelet!
Tiger Lily's Floral Designs: SALE throughout the store! Drinks & refreshments - Your coupon in the coupon book will be 25% off your next order of fresh flowers!
Wholefoods: SALE throughout the store! Now is the time to learn more about everything that Wholefoods offers for a new, healthy YOU! Owner Paula Porter will be on hand to answer any and all of your wellness questions, and will help guide you to everything your body NEEDS. Coupon in your coupon book: Sign-Up form for the DRAWING for a Gift Basket!
Pueblo Viejo: FREE FLAVORED MARGARITAS! Check out their Mexican Market! Enjoy dinner during the Ladies Night Out; Coupon will be a Free Flavored Margarita, second coupon will be 15% off Coupon for next visit!
Cargill Custom Leather: FREE MARGARITAS & APPETIZERS! SALE throughout the store! Coupon in coupon book will be 20% off coupon in store! (some exclusions apply)
BeYOUtiful Boutique: FREE WINE & APPETIZERS AS YOU SHOP! SALE THROUGHOUT THE STORE! NEW FALL ARRIVALS! Second coupon in coupon book will be 15% off your next purchase!
Godofredo's Pizzeria & Taproom: Godofredo's Tap Room will have a FREE 4 oz. gelato in the coupon book for you, plus dinner specials for the night! Another Coupon in your coupon book for 15% off future visit! Have a special "CCoC Toast To Broadway Nightcap! You and your friends will end the night at Godofredo's by 9 pm/9:15 pm. At 9:20 PM we will do the GRAND PRIZE DRAWINGS for gift cards to the participating businesses to use at a later date (think CHRISTMAS SHOPPING!) & the GRAND PRIZE DRAWING is the Gift Card Tree! All Attendees will be entered in the gift card drawings; if your name was not on your gift bag at the start of the event at Greenlife Planet, please let the Chamber staff know before 9:20 pm that night and they will enter your name before the drawings happen.
#LOVELOCALCUSHING ISLAND IN CENTINNIAL PARK:
Genesis Home Health: They will have swag items to giveaway, and the coupon in the coupon book will be a sign up form to enter their GIVEAWAY DRAWING GIFT BASKET!
TICKET RESERVATIONS NOW ON SALE! CLICK THE REGISTER BUTTON ON THIS PAGE or STOP BY THE CUSHING CHAMBER OFFICE TO PURCHASE TICKET RESERVATIONS BY CASH OR CHECK!
TICKET RESERVATIONS ARE NOW CLOSED DUE TO BEING SOLD OUT!
TICKET RESERVATIONS: $10/PER PERSON
ONLY A FEW TICKET RESERVATIONS LEFT! GET YOURS TODAY!
WATCH OUR FACEBOOK PAGE FOR TICKET RESERVATION GIVEAWAYS ALL WEEK, AUG. 15 - 17!
AFTER AUG. 13, BUY 5 OR MORE TICKET RESERVATIONS, GET ONE FREE!
Funds for this event will be used for gift card drawings done at the end of the night at Godofredo's. Gift cards will be to participating businesses in this event to put it BACK into our community. #SupportLocalCushing
---
PARTICIPATING BUSINESS REGISTRATION and/or SPONSORSHIP OPPORTUNITIES: CLOSED
Are you a business in Cushing that is not in the Broadway District, but you want to participate? We want you to participate, too! We will have a #LoveLocalCushing Island located at Centennial Park. Register as a participating business by clicking the link above. Home Based and brick and mortar businesses welcome! Registration applications for this category will be on an accept or decline basis. No MLM's, please.
This event presented to you by the Cushing Chamber Women In Business Committee and brought to you by the amazing CCoC businesses below:
Images
Pricing
TICKETS, SPONSORSHIPS, AND PARTICIPATING BUSINESS APPLICATIONS NOW OPEN!
NATIONAL GIRL FRIENDS WEEK SALE! AUS. 2 - AUG. 13
TICKET RESERVATIONS: $10/PER PERSON - $5 OFF AUG. 2 - 13
4 OR MORE TICKET RESERVATIONS, GET ONE FREE BEFORE AUG. 13
5 OR MORE TICKET RESERVATIONS, GET ONE FREE after AUG. 13
PARTICIPATING BUSINESS REGISTRATION: CLICK HERE: https://cushingchamberofcommerce.growthzoneapp.com/ap/Events/Register/aPd2x5Br?mode=Exhibitor
SPONSORSHIPS AVAILABLE - CLICK THE REGISTER TAB FOR MORE INFO & TO SIGN UP
The Broadway District Downtown Cushing
Broadway Street



Cushing

,

OK

74023

United States



Thursday, August 18, 2022 (5:30 PM - 9:00 PM) (CDT)
5:30 PM - 9 PM End at Godofredo's Pizzeria & Tap Room for a Night Cap & Drawing Giveaways! Stay until the end... Must be Present To WIN!!